LIA Graduate of the Year Awards 'The Future is in good Hands'
22-Nov-2017
Chloe Rudd from Print DNA, South Australia has won the $15,000 Visual Connections – Lithographic Institute of Australia national scholarship prize awarded at the Queensland 2017 PICA gala in Brisbane.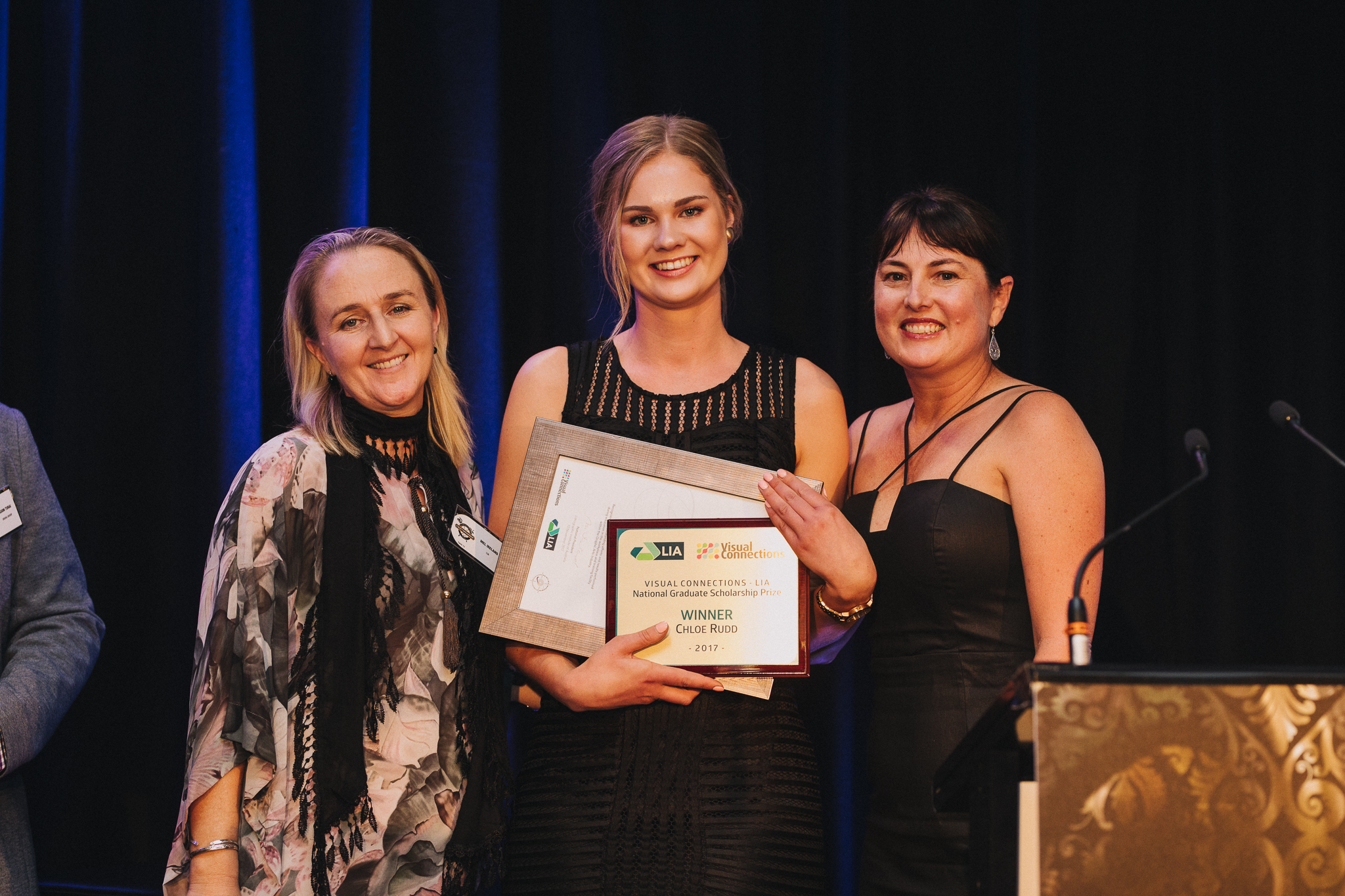 Jason Turai, Orora Group SA received the LIA – Printing Industries Future Leaders Award and will enjoy a fully paid trip to an international print trade show next year.
The national biennial award winners were selected from a field of ten finalists who had already won the Graduate of the Year award for their respective states in 2016 and 2017.
"The LIA are always honoured to be able to celebrate and reward outstanding emerging talent in our industry. We are very happy to present these two acclaimed awards to the deserving winners and we are sure that these prizes will boost the recipient's careers in our fabulous industry', said LIA's federal president Mel Ireland. "Selecting a winner from such a high standard of recipients is always a difficult thing to do".
"Thanks, has to go to our ongoing sponsors of this event: Visual Connections, Printing Industries and Heidelberg. They have continued to support us in encouraging the future leaders of our industry". "The graduates had a memorable experience in Brisbane with site tours of Platypus Graphics and Inprint plants in Geebung followed by a cocktail party the night before the PICA's. Getting to spend time with these graduates was fantastic. It is always wonderful to be inspired by the new people coming into this industry".
The finalists that won their respective state awards are:
Warren Ojeda (NSW) Print Media
Laura Burgett (NSW) Graphics Services, Spatial Services, Div of Dept of Finance
Jayd Kiely (QLD) APN Print Yandina
Sarah Kennedy (QLD) Colorcorp
Jason Turai (SA) Orora Group
Chloe Rudd (SA) Print DNA
Lea Abela (VIC) Lithocraft Pty Ltd
Ahmed El Rachidy (VIC) Visy Food Can
Ross McClean (WA) Fairfax Mandurah
Saied Safa (WA) Picton Press
---