Australia to Celebrate PICAs Around the Country
18-Jun-2021

The Australian industry is set to celebrate the Printing Industry Creativity Awards, with registrations now open for a series of glittering presentation evenings planned for State capitals during July.
After the Awards were presented virtually last year, due to COVID-19 restrictions, the events will provide a much-anticipated opportunity to gather as an industry, reconnect and celebrate the achievement of excellence, says Walter Kuhn, President of the Print & Visual Communications Association which presents the PICAs each year.
We are excited to be able to get together to celebrate the Awards this year after what has been one of the most challenging periods in the history of our industry," Kuhn says.
The evenings will be a real celebration of the ability of print service providers to survive, thrive and adapt in the face of adversity – and, through it all, not only to maintain the outstanding levels of quality for which our local industry is renowned but, according to our judges, to push standards even higher.
As well as the presentations themselves, where attendees will learn who has achieved the ultimate Gold Medal awards in the 15 print categories, the cocktail presentations will provide a great opportunity to catch up with industry friends and colleagues over drinks, canapes and live entertainment."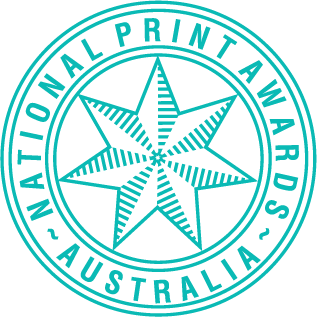 The PICA presentations will kick off on Friday 2 July at the National Wine Centre of Australia in Adelaide, followed by the Victorian celebrations at the Marriott Hotel Docklands the following week on July 9. Sydney will celebrate the NSW Awards at Ovolo, Woolloomooloo on Friday 16 July, the Queensland industry will gather at the Tattersalls Club in Brisbane on Friday 23rd, and the series will conclude with a celebration in Perth on Saturday 31 July, where the WA awards will be presented at Crown.
Registrations are now open for all five events at https://www.trybooking.com/eventlist/pica and further detail on the Awards, including how to nominate industry leaders and outstanding businesses for recognition at the National Print Awards to be held during PacPrint 2021 in Melbourne on Thursday 30 September, can be found at www.printingawards.com.au



---